return to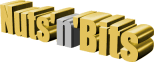 Bad pictures ? Click here

Scale armored guns
I had great success using a simple carbide bit. The big secret is to use a very high rotation speed. I also found that I could use a paint thinner called "VARSOL" as a cutting fluid. A machinist friend of mine recommended it to me for cutting aluminium, and I must say he was absolutely right!
If you want to see the whole process I used to cut the tank gun,
click here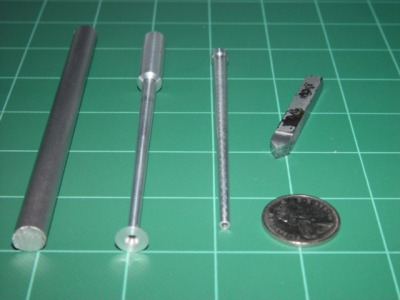 Here are the 3 steps of making a tank gun, for the experts it for a German Panther tank. Scale is 1:35 = 4" long.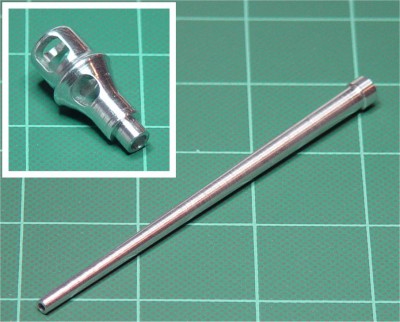 Here is a better view of the Panther gun and a closer look at the muzzle brake, for the experts, it's a Jagdpanther's. Scale 1:16 = 1 1/4" long.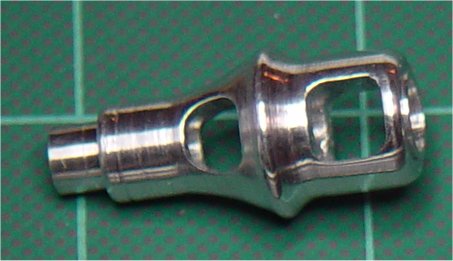 A closeup of the muzzle-brake.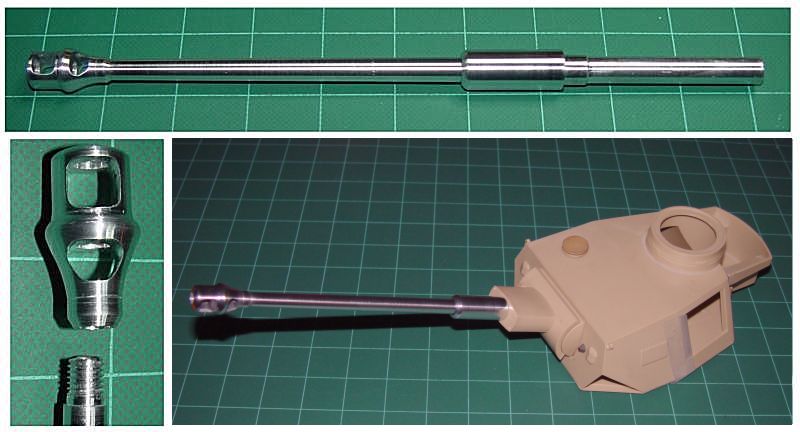 Here's another gun, scale 1:15. It is a Panzer IV G 75mm Kwk 40 L/48.
I had some great fun while making the thread for the muzzle brake. This was the first time ever I used a tap and a die, and fortunately the result was nice enough.
Here's another try to make guns, this time in brass using a technique to be able to produce small quantities.

It's a Flak 38 - 2cm gun.
Above in aluminium, the model from a well known maker in the military modelling hobby.
Below, mine in brass. Size in 4 cm (about 1" 1/2) at scale 1/35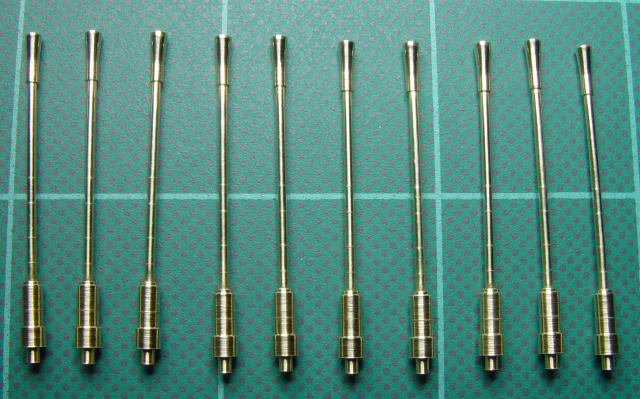 And a few already made. Note that the bending is due to the macro lens : the guns are real straight !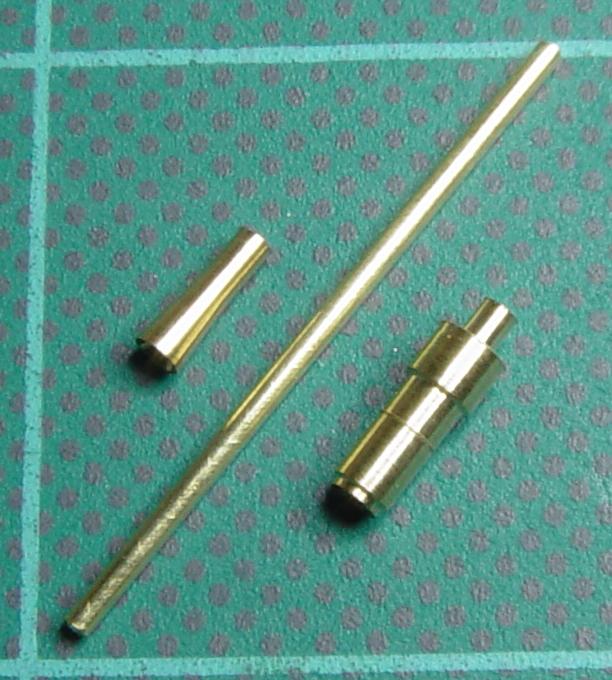 They are made in 3 parts, then assembled and glued.
ammunitions photographs have moved
here