return to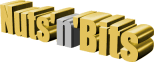 Bad pictures ? Click here

L'Ambitieux, Le Trois-Ponts du Chevalier de Tourville
October 20, 2002
The first step in the construction of this model is the carving of the hull carcass that will eventually be planked over. The hull carcass is carved out of two blocks of basswood and hollowed out.
I have difficulty hollowing out the hulls. I always tend to remove far too much wood, leaving me with hull sides of unequal thickness, or I manage to burst through the hull. This is very frustrating and always means a lot of remedial putty to repair the damage.
To overcome this problem, I have drilled out the locations of all the major the deck beams. M. Boudriotís plans show the location of all of them. I have plugged these holes from the outside with 2mm long plugs (the thickness of the hull walls) made out of bamboo dowel stained red before hollowing out the interior. The red stained plugs will act as depth stops when hollowing out the interior to help me achieve the right inner contours as well as a uniform thickness.
The pictures of this process are presented in chronological order. The pictures show the hull halves at various points in their carving and shaping. One picture shows the rough carved one hull half with the other just cut on a bandsaw to the outside major lines. The other shows one hull half rasped and rough sanded a little closer to shape to establish the proper exterior contours. When the other half is carved I will put them together (I have fitted dowels to the interior) and finish the shaping as a whole unit.
Other pictures show the hull being hollowed on a drill press using a Forstner bit to take out the bulk of the wood.
The remaining wood was removed using carving gouges, a drum sander and finally sanding blocks and rifflers.
The final step for the hull carcass is to mark in and cut out the gun ports, as shown the in the last set of pictures.
The next step is to fit the false decks and to plank the carcass inside and out. I will post these pictures when the work is complete.