return to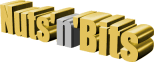 Bad pictures ? Click here

L'Ambitieux, Le Trois-Ponts du Chevalier de Tourville
April 9, 2003
This update continues to chronicle the building of the stern galleries. The picture below shows more detail being added to the stern. Knees and mouldings have been added to the lower balcony.

Most of the work concerned the side galleries. In the picture below I have started to add mouldings to the lower balcony. Can you see the grievous error? There are two actually. Fisrt of all, the bottom gallery is too close to the last gunport. In fact, the front end of the gallery is over 1/8Ē too long. How I made this mistake, I donít know! The second is that the lower balcony is too deep by at least 1/16Ē. Once again, how did I make this mistake? I donít know.

There is little I can do to fix the depth of the gallery, but I can shorten its length. With some fear I took a razor saw and cut off 1/8Ē from the front.

It was a simple matter now to clean up the area, repaint the damaged paintwork and add the mouldings to cover up the mess. If you look closely, there is a hole in the side of the hull. That hole is where my brass rod top rail hooked into the hull (see last update). In due course I will fill this hole with putty and paint over it with artistís oils. I find artist oils can be mixed to match any shade of wood, and can be blended and the edges feathered to make a little fix up like this almost imperceptible to the eye. The next two photos show the repaired and finished side galleries.
Those of you familiar with Boudriotís monograph on this ship will see that my mouldings and decorations to date do not follow his designs. This ship was never built and this allowed me a great deal of latitiude to build and decorate the galleries as I felt. OK, OK, you got meÖ to be honest, I have made so many mistakes in the positioning of the balconies and what not that its impossible for me to build them up as shown exactly in the plans. One area that I canít do much about is the space between the upper and lower balconies. A decorative wall is supposed to go in between them, but by balconies are misaligned so this isnít possible to add. I take comfort in the fact that as I page through books on ships of the era that a huge variety of stern designs and decorations exist that really, on an unbuilt ship like this, anything goes. The lesson I learned (again!) is measure twice and cut once!
As far as I am concerned, the bulk of the work on the stern galleries are done. Later on I have to add several decorative pieces, such as the arms of France, a central design for the stern and other plaques and fleur de lys. I canít decide how to do this yet, but I am thinking of painted paper and/or home made decals. In the meantime, its time to move onto the head and headrails.
Update Extra!
Anther project I have been working in is the Caldercraft kit of HMS DIANA. I reached a milestone on the kit this weekend when I finished coppering the hull.
The copper plates for my model were coloured green with Jax Green Patina solution that I got from a jewellery supply house. I just followed the bottle instructions and was rewarded with copper plates of many different shades of green. The copper plates in the kit have prominent dimples that I gently flattened to look more like the flat headed nails. I did this for all 2500 copper plates, one at a time!
The plates on the model have been given a coat of Testorís dullcoat lacquer. This toned down some of the more lurid shares of green and evened out the colour.
I normally build my models from scratch (from tree to sea!) and I like kits as a diversion from these projects. This is not to say that the DIANA kit a simple assembly job. Quite the opposite actually -- I have found this model to be as challenging, fun and fulfilling as any scratchbuilt model. The main advantage for me is that the kit provides everything one needs in one box and saves me a lot of running around securing adequate supplies of mterials (wood, brass rod for turning cannons, etc) and eliminates the tedium of making multiple parts (turning the fist couple of cannon barrels is fun, after about a dozen, it becomes a real chore!). This allows me to see a completed part finished faster, and that keeps the enthusiasm going. The Caldercraft kit is of very high quality. All I have changed in the kit so far is the hull planking and some of their moulding strip with basswood strips and double bead basswood mouldings. The kit parts are useable but made out of walnut. Iím no fan of this wood because I like to paint my models and this wood needs a lot of work to fill and paint. Switching to basswood and its tighter grain makes painting these parts easier.
So, instead of bashing kits as not worthy of serious attention from a ďrealĒ modeler, give a good one a try. I bet you will learn something and have a lot of fun!
Disclaimer ó no, I am not a paid shill of any model company, just relating to you my experiences ó good and bad!
Questions or comments? I can be reached at kjang@unixg.ubc.ca