return to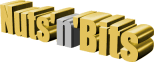 Bad pictures ? Click here

My ship builing project
I'm building (to be precise: I have the idea that I will build some day) a ship named "La Belle".
I use for that a fine monograph, available at
Ancre
, in France.
I intend to build all from scratch, wood planks, metal parts, scaled ropes... etc. All the things you see on this web site are a little step in that goal. First I'm learning to use a lathe and a mill, I also need a table saw to cut my wood, an arbor extention to adapt wood cutting blades to the mill... etc.
Those 6 guns are the very first step of the ship "La Belle". I couldnít resist to try to cut some brass, so the first step I made was to turn the guns. Hereís the result, not completely finished (some details are still missing on the guns)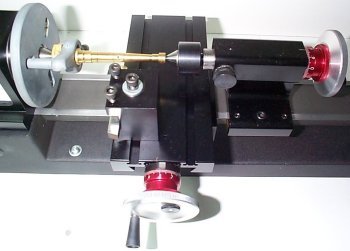 I turned the guns between point, to be able to put the guns one after the other and keep an identical position. I repeat each cut, carefully planned, 6 times, on each gun. That way, I could have made many more guns, all absolutely identical.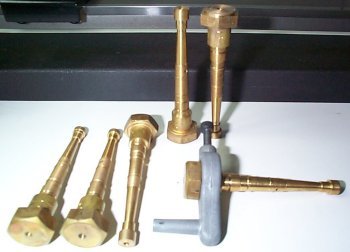 I used as material big brass bolts. Why bolts ? Well, it was the only cheap brass sources I could find to make a try on the lathe. The try was successful, So I keep the guns.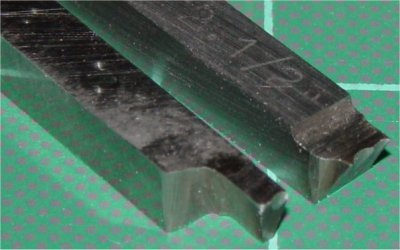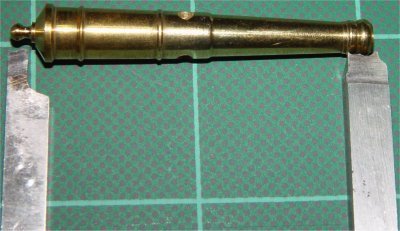 Is used formed HSS toolbits. This was my first try in using a grinder. The result was very bad cutting properties, but good enough to do the job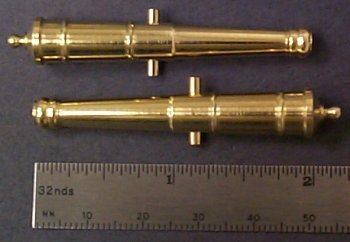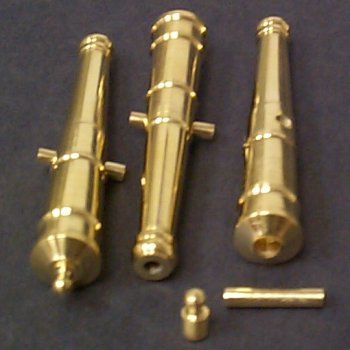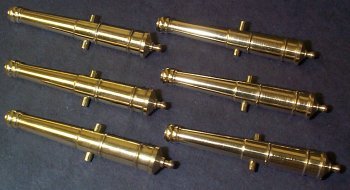 Hereís the result. Scale is 1:32, about 2" for a gun.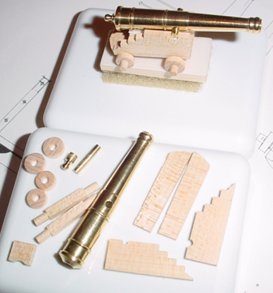 The carriage was made on the mill, slicing maple bars, shaped with HSS end mills.