return to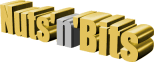 Bad pictures ? Click here

Back to the list

Miniature Dollhouse collector : Kitchen knives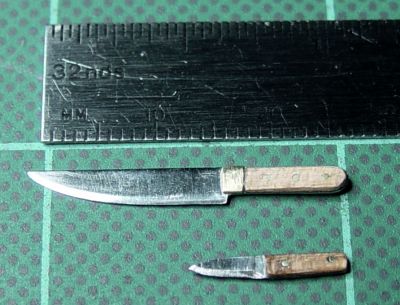 A large kitchen knife, as a knife for cutting bread, and another one much smaller used typically to peel things.
The handles are un cherry wood, some brass rivets go through the handle, just like a real one. The blade and the handle are made of a single piece of flexible steel, to assure a great strength.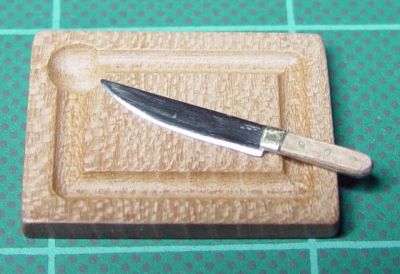 The cutting board and the next one are made of cherry wood, just like the knifes handle.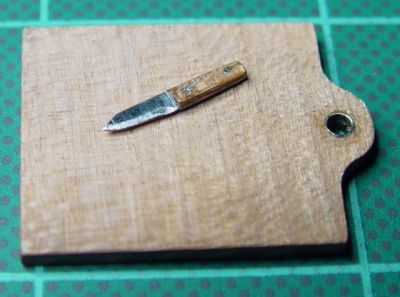 The cutting edge is very sharp, and with patience and a good magnifier they could be used for real in the kitchen.

Back to the list