return to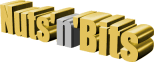 Bad pictures ? Click here

Miniature arm for collector : French soldier dagger, VXII th century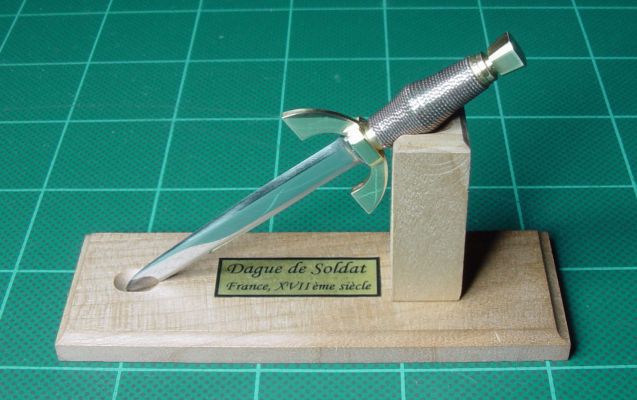 This is a dagger inspired from a 17th century design that I found on a book about ancient arms. I loved so much the look that I had to try to make it !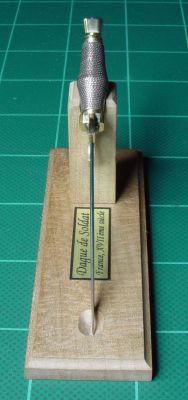 Here's a detail of the handle.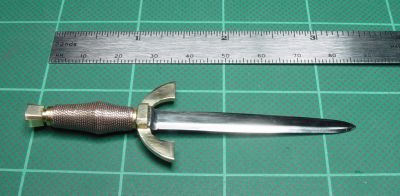 I choose a 1:4 scale, that fitted well the 1/4" tempered rod steel I used to shape the blade.
The actual length of the model is 85 mm. At scale 1:1, the whole dagger would be 34 cm length (13" 3/8)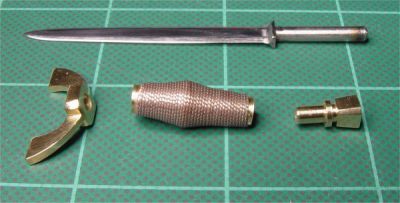 Here's the various parts, before assembly. Hilt and pommel are made of brass, the handle is made of tinplatted cooper wire. The blade is oil tempered steel.
The hilt was a tricky piece to machine. Even if the result look just like a wing nut !
Here's the various steps involved.
I first mounted the brass rod on the lathe, and turned it to diameter to make a perfect concentricity with the chuck (Not pictured)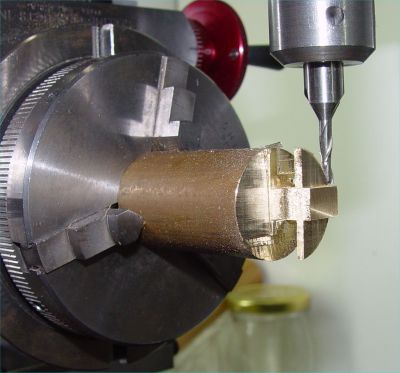 Then, on the mill I mounted the lathe chuck horizontally and cut the grooves with a end mill.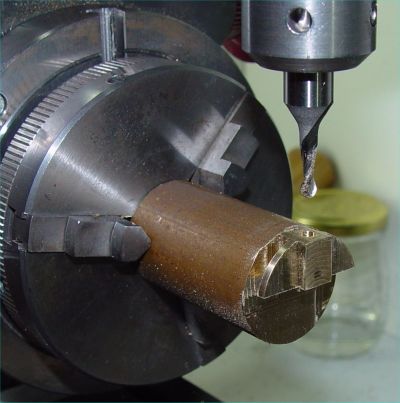 While it is mounted horizontally, I drilled a hole at 90° for the later blade handle.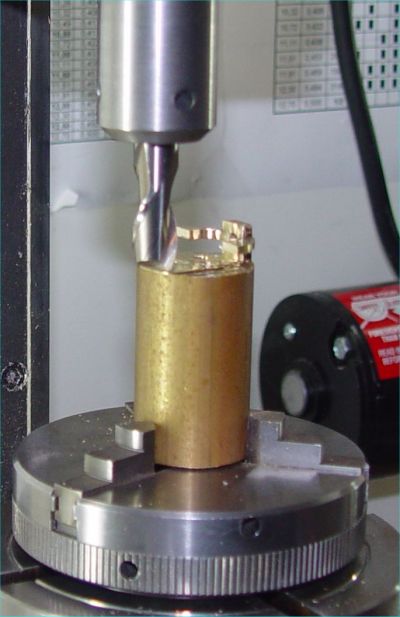 Then, on the mill again but mounted vertically, I cutted the inside hole using a 3/8" end mill.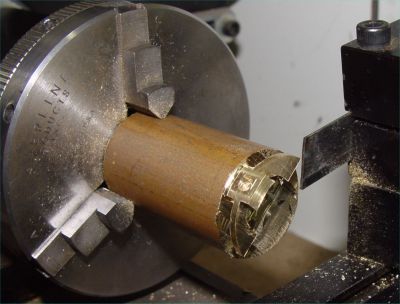 Finally, back on the lathe to separate the piece from the rod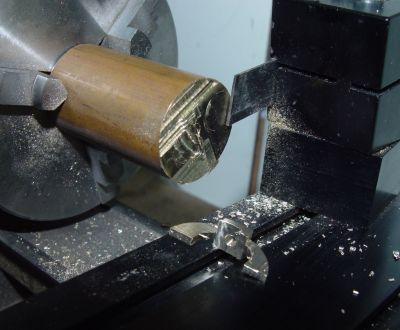 Done ! Then it only need sanding (a lot of it) to look nice !!