return to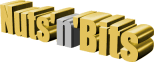 Bad pictures ? Click here

Le Coureur 1776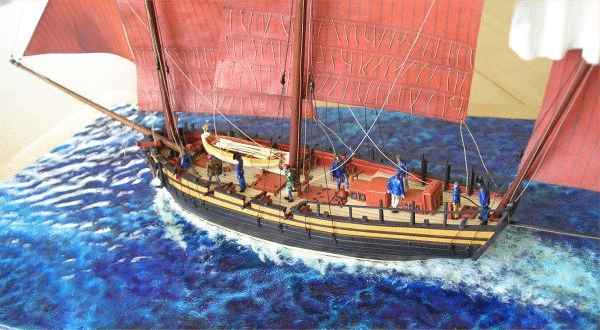 Le Coureur was a lugger or chasse marée of the French Royal Navy. She was captured by the British cutter Alert on the 17th of June, 1778. Le Coureur's captain, Enseigne de Rosily was ordered to surrender by Alert but refused and a fierce battle ensued for approximately an hour and a half. Both ships were badly damaged and de Rosily struck his colours after five of his crew of his crew of 50 was killed and 12 more severely wounded.
The model I have built is to 1:200 scale, giving a hull length of about 6". The plans for the ship were from the Boudriot monograph (
http://www.ancre.fr
) on this vessel. The methods used to build the model are detailed in the articles on
La Jacinthe
on this website.
The only difference is that I experimented with making hull planking out of wood shavings mounted to paper. Miniaturists such as Donald McNarry and Philip Reed use this material for hull planking. These are made by taking a piece of wood, in my case I used holly, that was about ½" wide and about 12" long and securely mounting it in my bench vise. A hand plane (a jack plane to be precise) whose blade was newly sharpened was used to shave off thin layers of wood. I found this very hard to do. It needs a lot of practice or else you get shavings of different thicknesses. Once you have the shavings (which come out of the mouth of the plane in tight curls), they must be flattened out. McNarry recommends soaking them in water and laying them flat between pieces of blotting paper under weights. I found that this method is time consuming and messy. I found ironing them out flat using a hot iron worked well.
The shavings were then glued to tissue paper (out of a shoebox) with fish glue — the modern equivalent of "Seccotine", a wonder glue mentioned in so many books from the UK. These were left to dry under weight (the moisture in the fish glue will make them curl up again! You also have to work fast as almost as soon as the shavings hit the glue, they curl up). Once dry, they can be cut into planks with a straightedge and a sharp knife. I used these planks on the lower hull, you can see them under the wale.
Otherwise, nothing special went into the model. I would like to point out some mistakes. The lugsails are a deep red on the model. I was trying to paint them a russet red but somehow the paint colour didn't come out quite right. The figures are also too large, being N scale figures (1:160) when the model is in 1:200. I normally use Z scale figures (1:220) but just ran out and the local hobby shops were out of them.
I hope you find the model nice to look at and my experiences with the methods interesting. As always, I appreciate constructive criticism.
Dr. Kerry Jang
To visit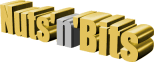 web site, click here