return to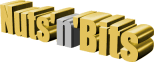 Bad pictures ? Click here

L'Ambitieux, Le Trois-Ponts du Chevalier de Tourville
October 28, 2002
As a break from the hull, I decided to tackle the complex stem of the ship. The photo below shows the finished stem. The stem is about 1" tall and 1.5" long in total.

The parts and scarfs making up the stem of L'Ambitieux is clearly drawn on the plans and it was a simple matter to reduce them to size, print them onto paper and cut out all of the parts. These patterns were then glued to some swiss pear wood from my scrap box. I was careful to mix up the parts and apply them to different pieces of wood to ensure the parts would all come out a different colour, to show off the construction of the stem.
These parts were then cut out using a jeweller's saw, and only the jointing faces were cut to the line. I cut the parts out two at a time, and glued them together. Then the joining faces of each pair was cut down to the line and glued to the next pair. Only after all the parts were glued together was the completed stem cut to the outside dimensions and tapered.
The parts were put together using Lee Valley gap filling wood glue (it has a high concentration of solids), tinted black with a little bit of pencil lead. This thick black glue neatly represents the tar used on the jointing faces of the wooden parts, and makes them stand out.
The remaining step it to cut a rabbet in the stempost to accept the hull plank ends. I will do this after I test fit the stem to the hull.
In my next update, I will show how the hull halves are joined and my method of fitting false decks.